Gerry Weber
Gerry Weber je formalna odjeća za poslovnu žena koja želi udobnost a u isto vrijeme želi biti i trendi. Izrađena je od visokokvalitetnih materijala i obogaćena detaljima.
Gerry Weber je idealan izbor ako volite modu i uživate u njoj. Veliki raspon modela savršeno pristaje svakoj ženi i omogućit će vam da samouvjereno izgledate u svim prilikama.
Karakteristike Gerry Weber žene su humor, inteligencija i uživanje u životu.
žene
ASORTIMAN: Ready to Wear

Taifun
Taifun je brand za ženu koja zna što želi - i u životu i u garderobi. Ženstveni krojevi u kombinaciji s visokokvalitetnim tkaninama dobitna su kombinacija kad želite pokazati svoj osobni stil, u skladu s modernim trendovima.
U kolekciji Taifuna naći ćete i savršeni outfit za večernju proslavu, savršene traperice i elegantni outfit za poslovni sastanak.
Taifun odjevni predmeti bit će skriveno oružje u vašem ormaru. Izgledajte savršeno gdje god se nalazili.
žene
ASORTIMAN: Ready to Wear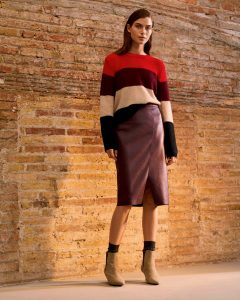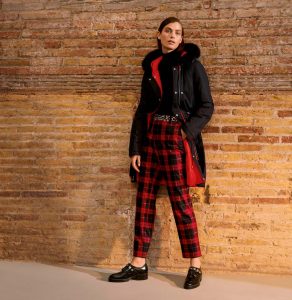 Samoon
Samoon ima modele za svaku priliku koji laskaju vašoj figuri i naglašavaju vaše atribute na najbolji mogući način, dok u isto vrijeme prikrivaju nedostatke.
Samoon odjeću odlikuju izvrsni krojevi, visokokvalitetni materijali i odlična izrada. Sve to omogućava ženi punijeg stasa da u svim prilikama bude savršeno odjevena i moderna.
Gerry Weber dio je Tekstilpromet mreže već više od 15 godina te je dostupan u Gerry Weber monoshopovima te vlastitim maloprodajnim lancima CENTRA i Moderato.
žene
ASORTIMAN: moderna kolekcija za žene punijeg stasa